Loading....


CLASS OF 2010, 10 YEAR HOWQUA REUNION
This event is not open for registrations

View Facebook discussion
Date
2017-10-22

Time
11:00 to 13:00
Location
Howqua Campus
450 Howqua River Road
HOWQUA VIC 3723
Further information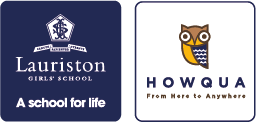 Sunday 22 October
11.00am - 1.00pm
Class of 2010, 10 year Howqua Reunion
You will have the opportunity to see the campus, revisit your House and the main buildings, meet the current Howqua girls and remember the Year 2007.
Please note there will be no bus service up to Howqua for this event. Please make your own way up to the campus.
There is no cost for attending this event, morning tea will be provided and you are encouraged to bring your own picnic lunch.
Queries
Kate Nixon
9864 7571
ola@lauriston.vic.edu.au