Anna Wilson (Murray, 1990)
OLA President
Anna Wilson (Murray, 1990)
OLA PRESIDENT
After Year 12 Anna went on a GAP year to the UK, living and working in boarding schools. Once she returned, she completed a Bachelor of Education at Deakin University and started teaching at Melbourne Grammar School, Grimwade House and Lauriston.
Anna has three gorgeous children - Jack 18, Maddy 15 and Bella 14. Since having the children, Anna has worked at Breast Cancer Network Australia in Corporate Development and now continues volunteering at BCNA and in the kids' schools. Anna says she loved her time at Lauriston and is very proud to be a current parent (both her girls are at Lauriston). She joined the OLA Committee to give back and to be part of a group of passionate Lauristonians who want to engage the wider OLA community.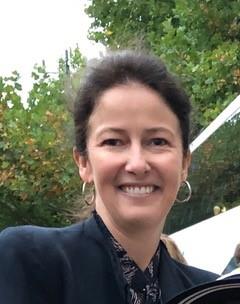 Claudette Leeming (1991)
OLA Representative on School Council
Claudette Leeming (1991)
OLA SCHOOL COUNCIL
Since leaving Lauriston Claudette completed a BA Interior Design at RMIT in 1995. Claudette has worked within the design industry ever since, specialising in workplace strategy and design. Claudette has had her own business, been in partnership, as well as led larger practices.
In 2015 Claudette moved over to the client's side to take up the role as Head of Workspace at Australia Post, leading the strategy for corporate accommodation nationally and implementing large scale organisational change. Her role has since evolved to Head of Property Strategy and Performance across Australia Post's large and diverse property portfolio.
Claudette married Mark Suttie in 2000 and they have two daughters at Lauriston, Eleanor (Year 11) and Maddie (Year 8).
Claudette is looking forward to working with the Committee to continue to evolve the relevance of the OLA to the Lauriston alumnae. Claudette believes there is a great opportunity to strengthen connections across the Lauriston network, beyond the focus on immediate peer groups.
"We all have a lot to offer each other in terms of our professional and life experiences, as well as strengthening the way we as a community support and promote each other, she says. Lauriston taught us to be strong and empowered women, and harnessing that collective spirit, coupled with leveraging our knowledge and experiences since leaving school, presents formidable untapped potential."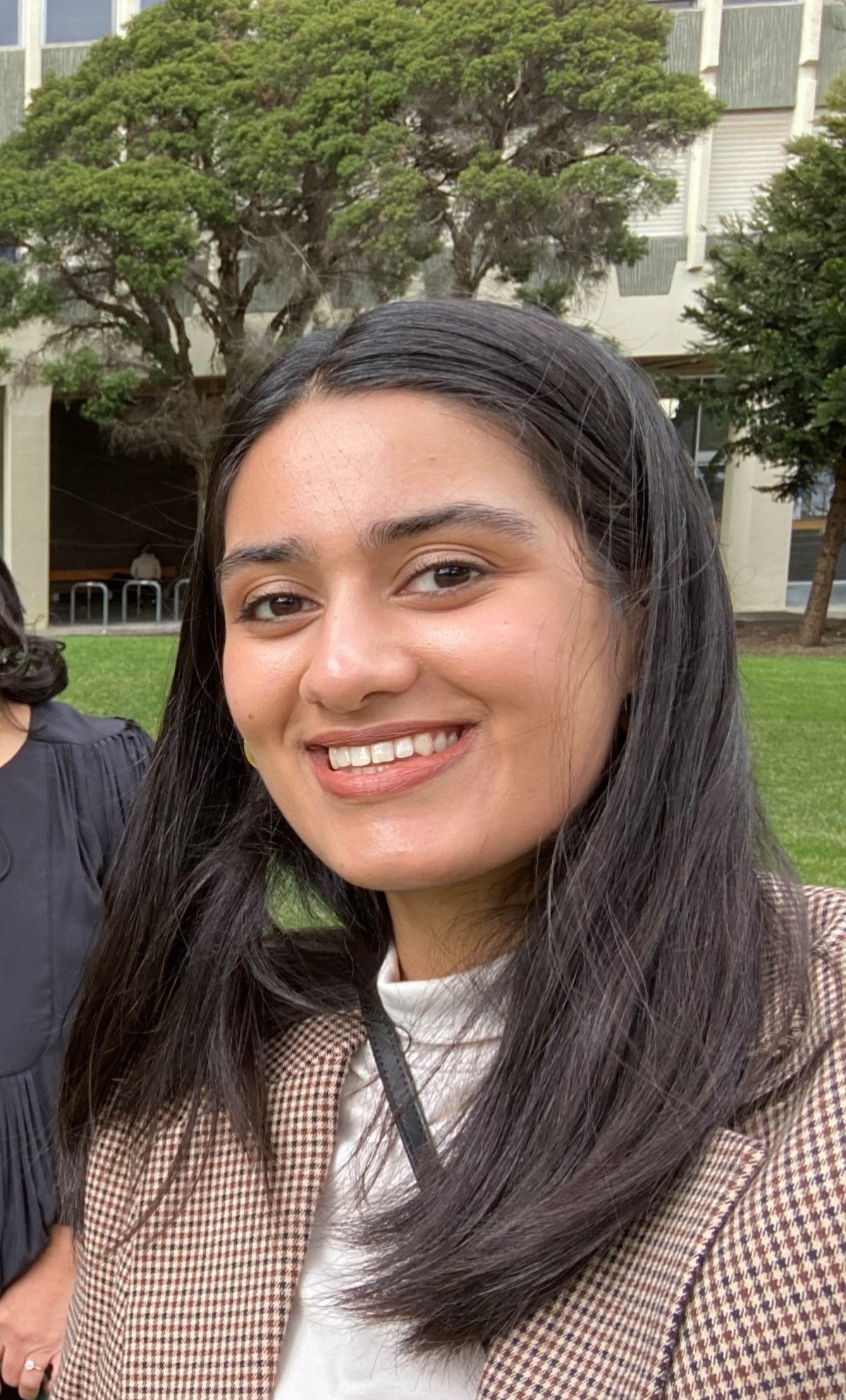 Hibah Jamal (2015)
OLA General Committee
Hibah Jamal (2015)
OLA GENERAL COMMITTEE
Hibah finished Year 12 at Lauriston in 2015. She studied Commerce at Melbourne University and now works at Evans and Partners in Private Wealth, working with the family office and not for profit clients.
Hibah is a new member of the committee in 2022 and is keen to get involved in the school community having only been at Lauriston for a short time after moving to Melbourne from the UK.
Hibah's skills in the finance sector will greatly support our future investment decisions and will be working with the finance subcommittee to advance our association.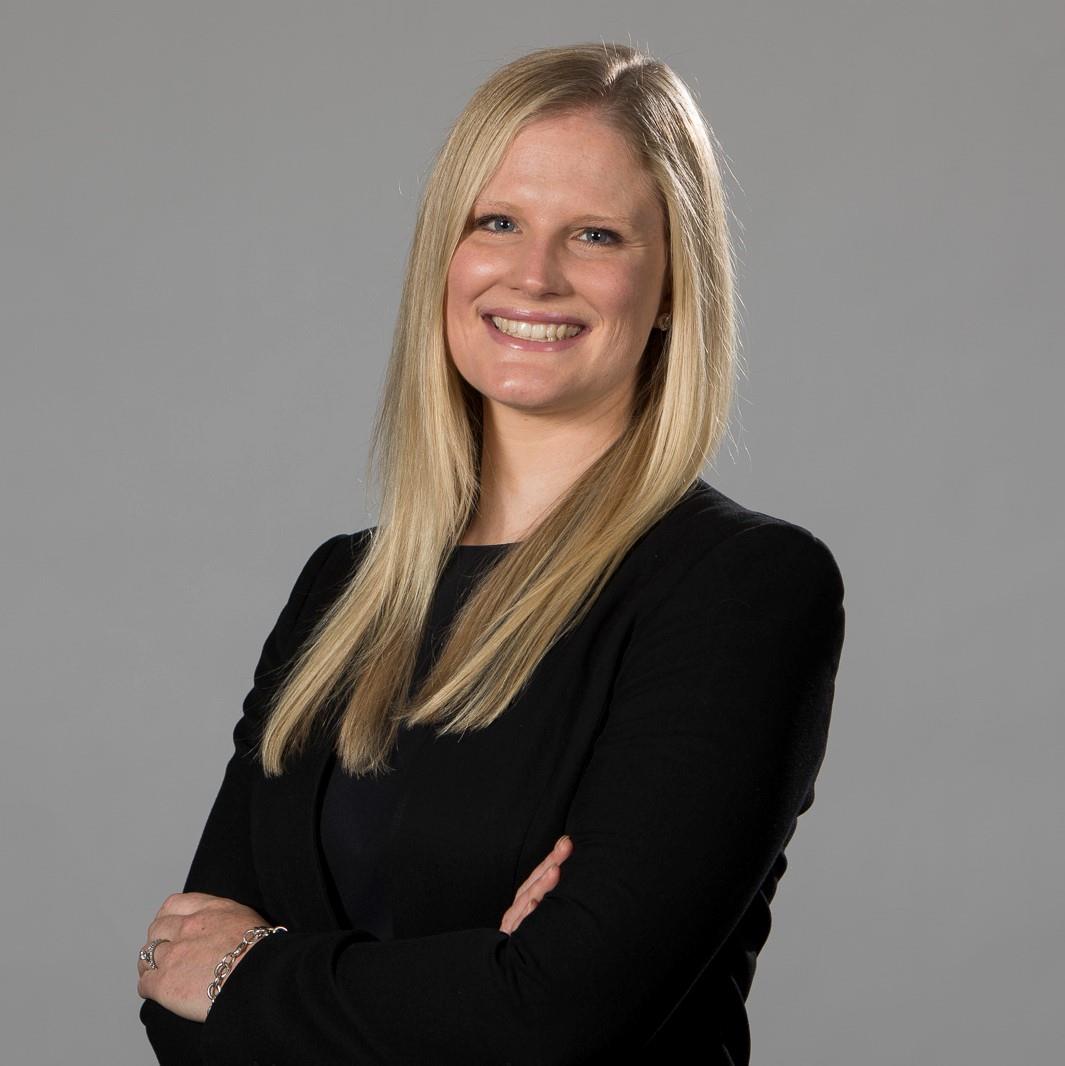 Melanie Davey (Owen, 2004)
OLA Business Networking Portfolio
Melanie Davey (2004)
OLA BUSINESS NETWORKING
After completing her VCE at Lauriston in 2004, Melanie went on to complete a Bachelor of Engineering (Civil) and Science (Applied Mathematics) at The University of Melbourne. Mid way through university, Melanie also completed a gap year where she travelled to Canada and the USA. Melanie chose to pursue a career in the Construction/Property Industry and has worked for companies including Lendlease, Gallagher Jeffs and Rail Projects Victoria. As a Senior Project Manager, Melanie is experienced in the sectors of Infrastructure, Residential, Commercial, Education, Government and Retail. Melanie (formerly Owen) married Allister Davey in 2016. Melanie is passionate about supporting and mentoring young women. Melanie is looking forward to working with the OLA Committee to develop ways which the OLA network can support current students in gaining industry contacts and experience. Melanie is grateful for the experiences she gained throughout her years at Lauriston and is looking forward to giving back to the Lauriston community through the OLA committee.
Juliette Lee (1984)
OLA Communications Portfolio
Juliette Lee (1984)
OLA COMMUNICATIONS
After leaving school, Juliette started a Bachelor of Business in Banking and Finance but halfway through, realised that she did not want to pursue a career in that subject. Juliette took some time off to travel and work then returned to a Bachelor of Arts (Psychology). She worked in marketing for some years at Tricom Group, an audiotext service provider. These days Juliette likes to call herself a Research Associate in Child Development and Human Relations, seeing as she has devoted herself to the nurturing of her three children and husband! Juliette's two daughters, Nicola (2013) and Jasmine (2019), attended Lauriston from Prep to Year 12. A few years ago Juliette was asked to represent the LPA on the OLA. She didn't hesitate to accept, knowing that she wanted to increase her engagement with the school community. Juliette feels privileged to have had a good education that has contributed to who she is today. She is a firm believer in giving back and hopes that by giving her time, she contributes to Lauriston's continued vitality.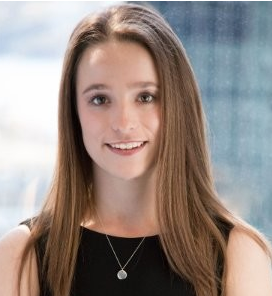 Caroline Ramsden (2010)
YOLs Portfolio
Caroline Ramsden (2010)
OLA YOLs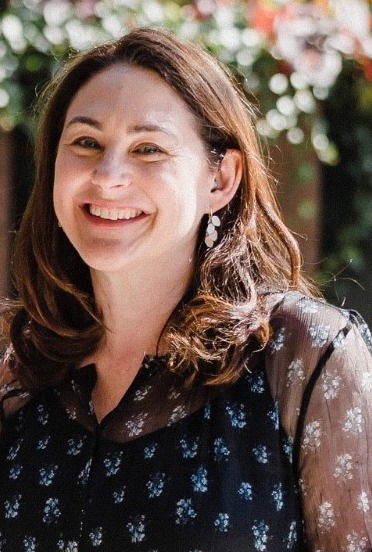 Rachel Irons (Polke, 1989)
OLA Community Relations Portfolio and School Council Representative
Rachel Irons (Polke, 1989)
OLA COMMUNITY RELATIONS AND SCHOOL COUNCIL REPRESENTATIVE
Since graduating Lauriston in 1989 Rachel studied Arts Law and practiced as a Barrister. She also studied Interior Design and Visual Arts and moved into Property Development. She has been a Director of her own business Spring Developments for 30 Years with her husband Peter.
Together they have raised two daughters Emily (2nd year University) and Jessica Irons (Year 12 Lauriston).
Rachel is passionate about the Arts and Education and has been involved with the Lauriston Arts Association for 6 years, being in the role of President for 3 years. She looks forward to working together with fellow OLA alumnae and representing the OLA in the wider community. Rachel says Lauriston gave her the confidence to achieve her goals and stand up for her beliefs. She is also excited to engage with young alumnae to help them achieve their best beyond the school gates.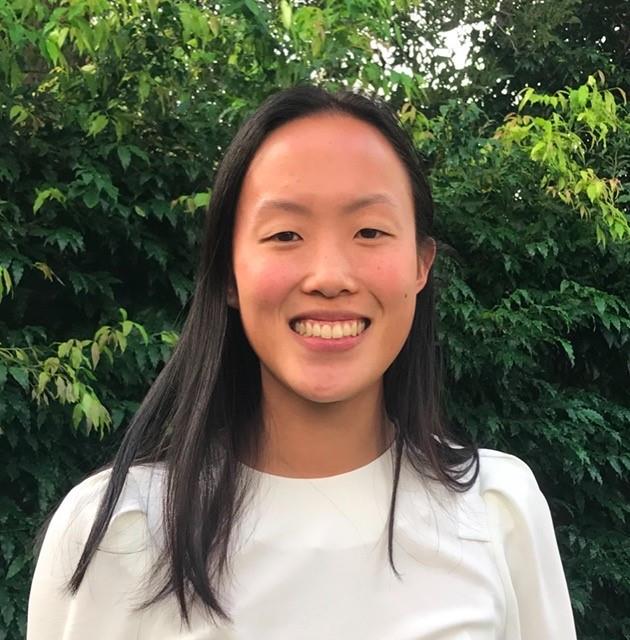 Jacqui Jiang (2015)
YOLs Portfolio
Jacqui Jiang (2015)
OLA YOLs Portfolio
Jacqui graduated in 2015 and is grateful for the opportunities, friendships and supportive teachers at Lauriston. She joined the OLA in 2020 and is one of the main contributors to the Young Old Lauristonians portfolio. Jacqui is currently studying Medicine at the University of Melbourne.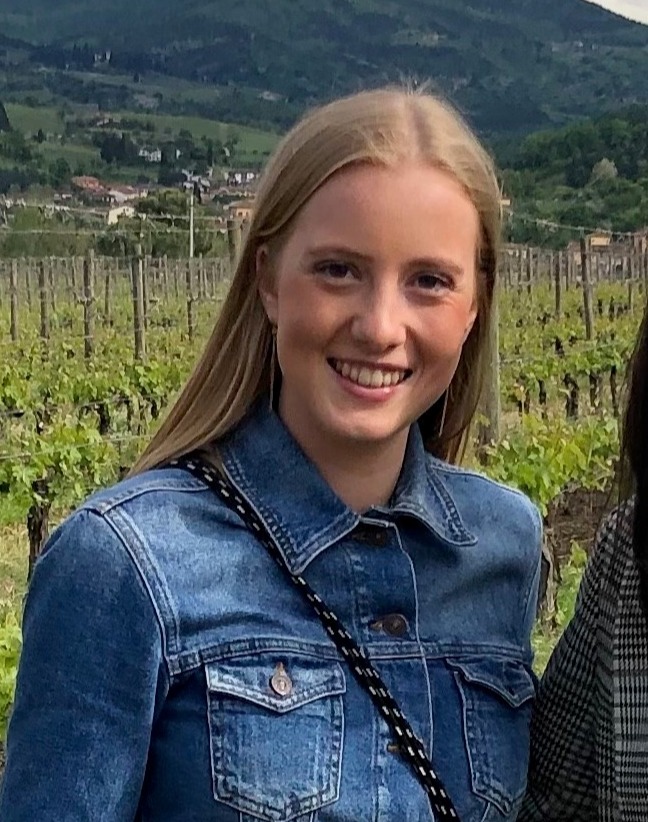 Steph Aitken (2015)
YOLs Portfolio
Steph Aitken (2015)
OLA YOLs Portfolio
Steph graduated from Lauriston in 2015 and joined the OLA in 2020.
Steph loved her time at Lauriston creating lifelong friendships and is a founding member of the Young Old Lauristonians (YOLs) portfolio - a group committed to encouraging new graduates and young Old Lauristonians, to remain connected with each other, and to Lauriston, for life.
Steph is nearing completion of her Bachelor of Laws (Honours) and Commerce degree at Monash University and intends to pursue a career in commercial law.
In her free time, she enjoys playing basketball and netball and supporting people with a disability through her volunteering with Flying Fox.
Steph is looking forward to working with the other members of the YOLs portfolio to ensure Old Lauristonians of any age have more access to opportunities, and feel connected to their School community.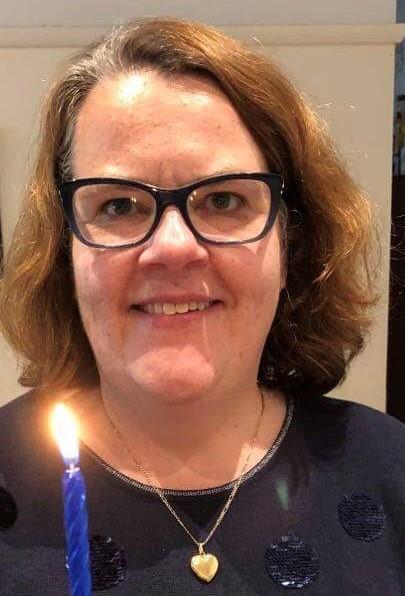 Caroline Morrison (1984)
OLA Treasurer
Caroline Morrison (1984)
OLA TREASURER
Caroline was initially a Primary School teacher and taught Classroom Music, Prep and Year 6 for over 5 years, mainly at Wesley College.
Caroline studied to teach Maths and Special Education while her children were young which then enabled her to teach Secondary Maths.
Caroline has taught Secondary Maths for over the last 18 years and has especially enjoyed teaching Maths to those students who struggle with learning Mathematics.
In 2019, Caroline finished up teaching Maths at St Catherine's School after 11 years.
She has decided to change career paths and is currently studying to be a bookkeeper.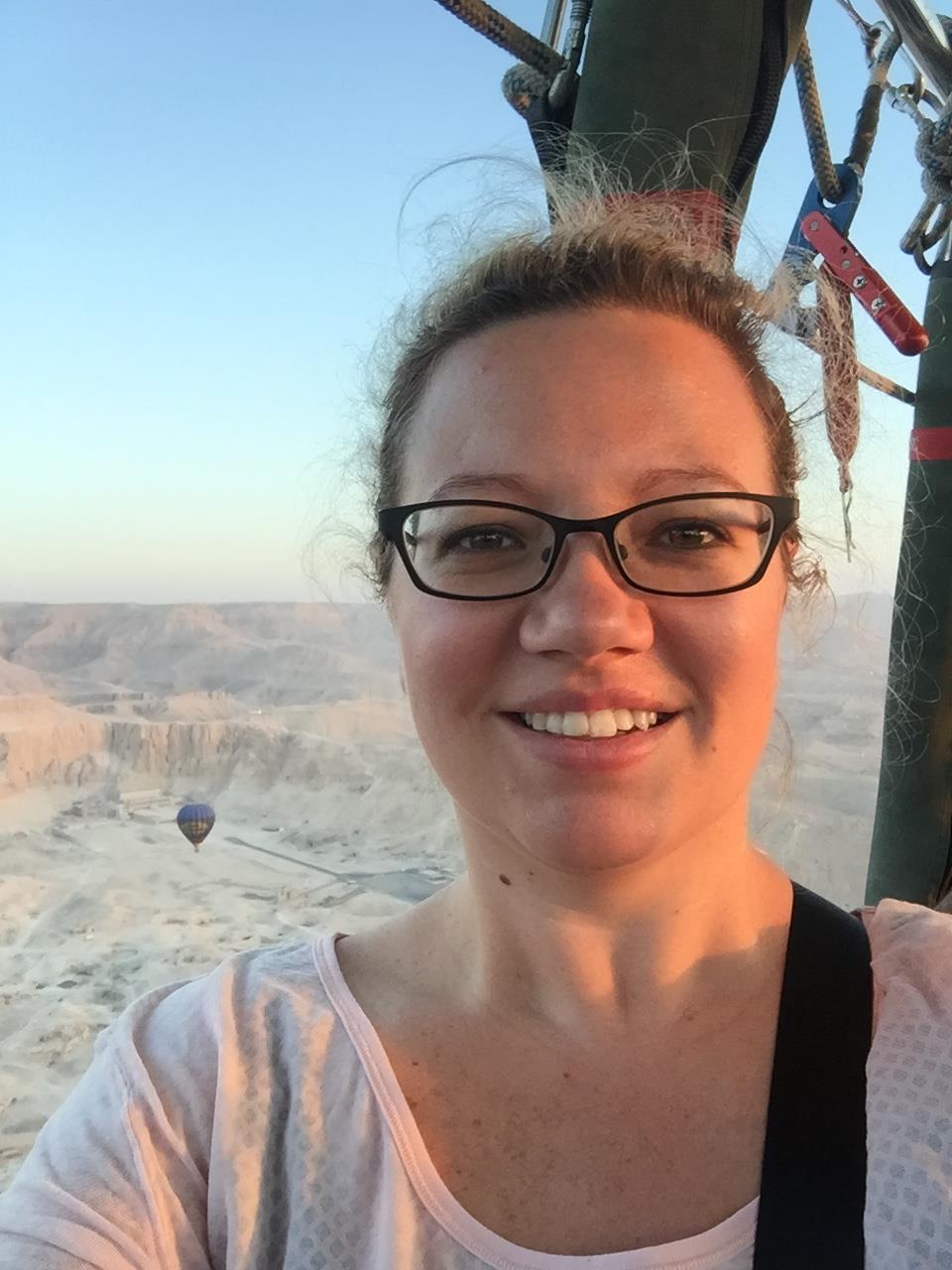 Steph Phillips (2004)
OLA Business Networking Portfolio
Steph Phillips (2004)
OLA BUSINESS NETWORKING
After feeling somewhat lost at university, Steph ended up completing four degrees (two Masters, a Bachelors and a Diploma), and took on an environmental graduate position with a mining company in a small town in far north Queensland.
After a while Steph decided mining life wasn't for her and came home to Melbourne, where she joined the Flight Centre Travel Group. Steph wanted to give something back to the school that educated her for 14 years and provided her with so many fond memories.
She is enjoying working with like-minded women, networking and giving back to Lauriston - the school, she says, that has shaped her to be the person she is today.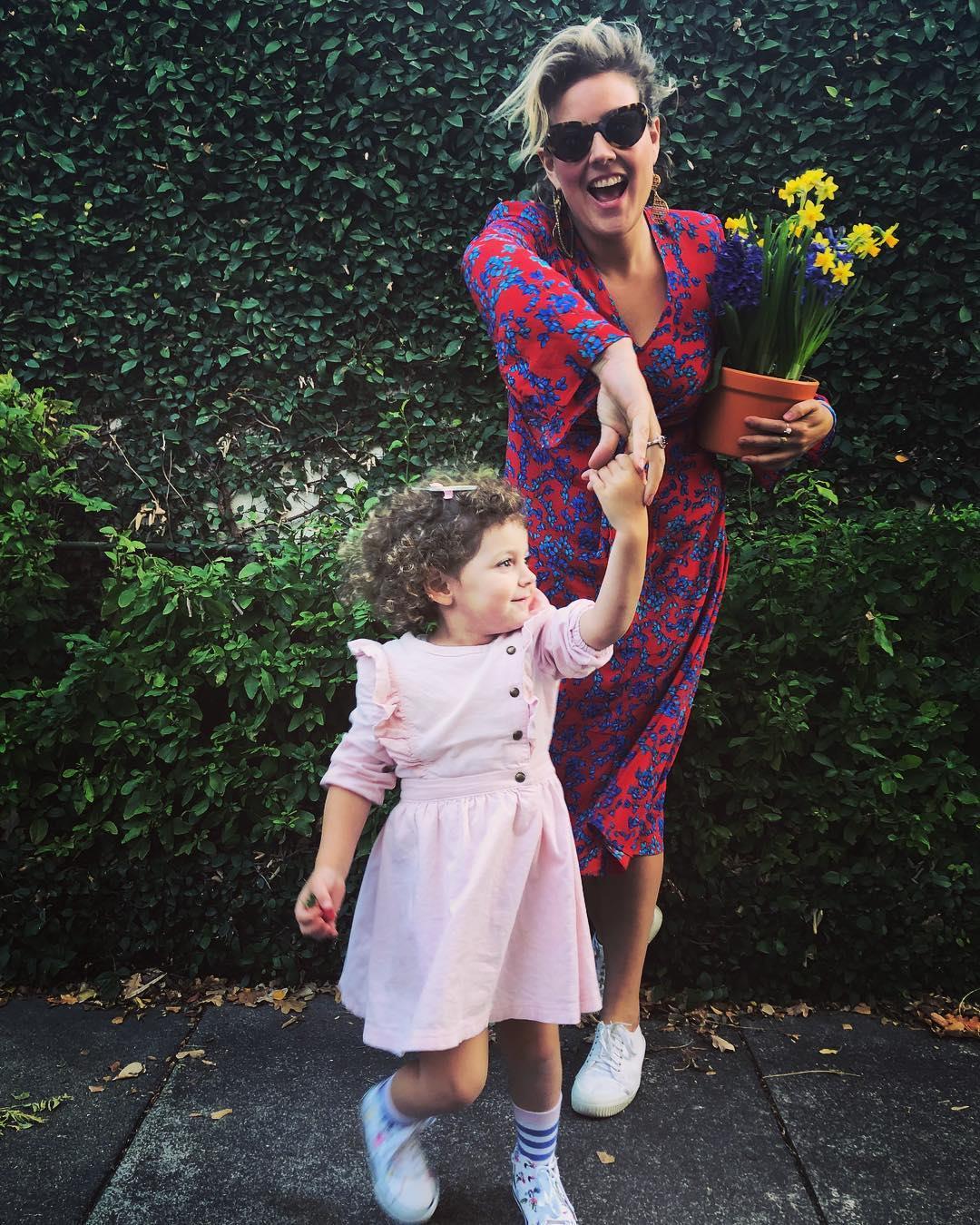 Alex Harvey (2002)
OLA Communications Portfolio
Alex Harvey (2002)
OLA COMMUNICATIONS
After the completion of her IB and a Bachelor of Arts at The University of Melbourne, Alex spent two semesters at La Universita per Stranieri in Siena, Italy.
Alex chose to pursue a career in the corporate world of media with roles at APN Outdoor and Southern Cross Austereo. She is currently working in the family business, an engineering consultancy. Alex has fond memories of her time at Lauriston and joined the OLA committee in 2017.
She says Lauriston helped her become the woman she is today, and her commitment to the OLA is a reflection of her gratitude to her teachers, peers and the School. She also says being part of the OLA is a way of giving back to the Lauriston community and to reconnect with like-minded individuals.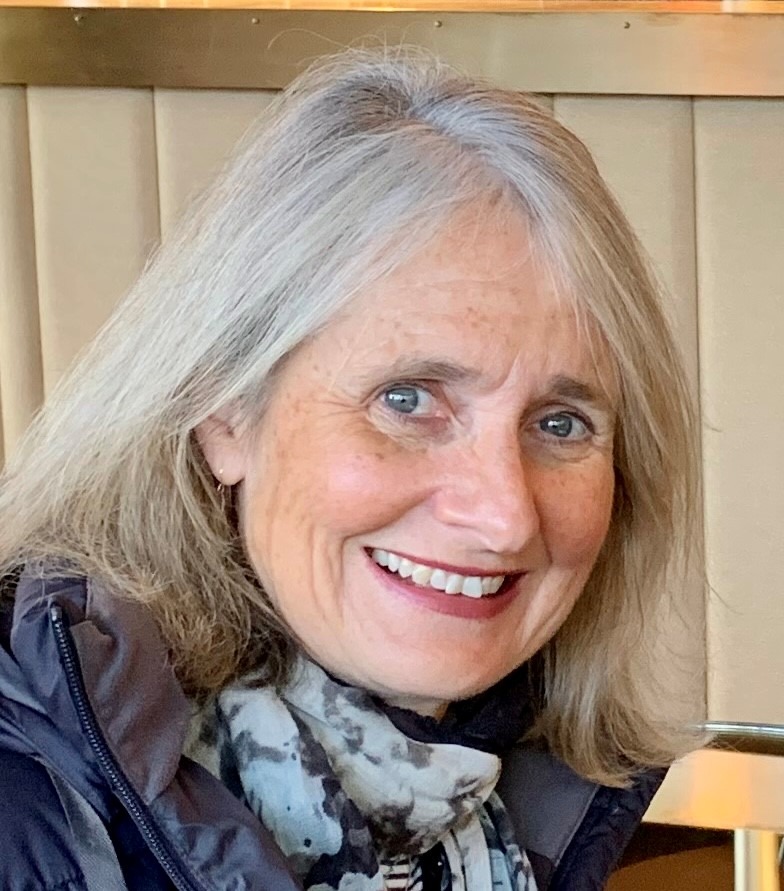 Lisa McLellan (1981)
OLA Vice President & Community Relations Portfolio
Lisa McLellan (1981)
OLA Vice President & Community Relations Portfolio
After 13 years at Lauriston, Lisa studied a Bachelor of Arts at University of Melbourne and completed Post Graduate studies at RMIT.
Lisa worked in wholesale fashion and as a Retail Trainer, and now works as an Aide at Windsor Primary.
Lisa is married to Rob and they have two children: Sam (17) and Sarah (15), who last year, enjoyed everything Howqua has to offer!
Lisa values the friendships and opportunities that her education at Lauriston provided and she is looking forward to contributing to the OLA and strengthening the network for past and future students.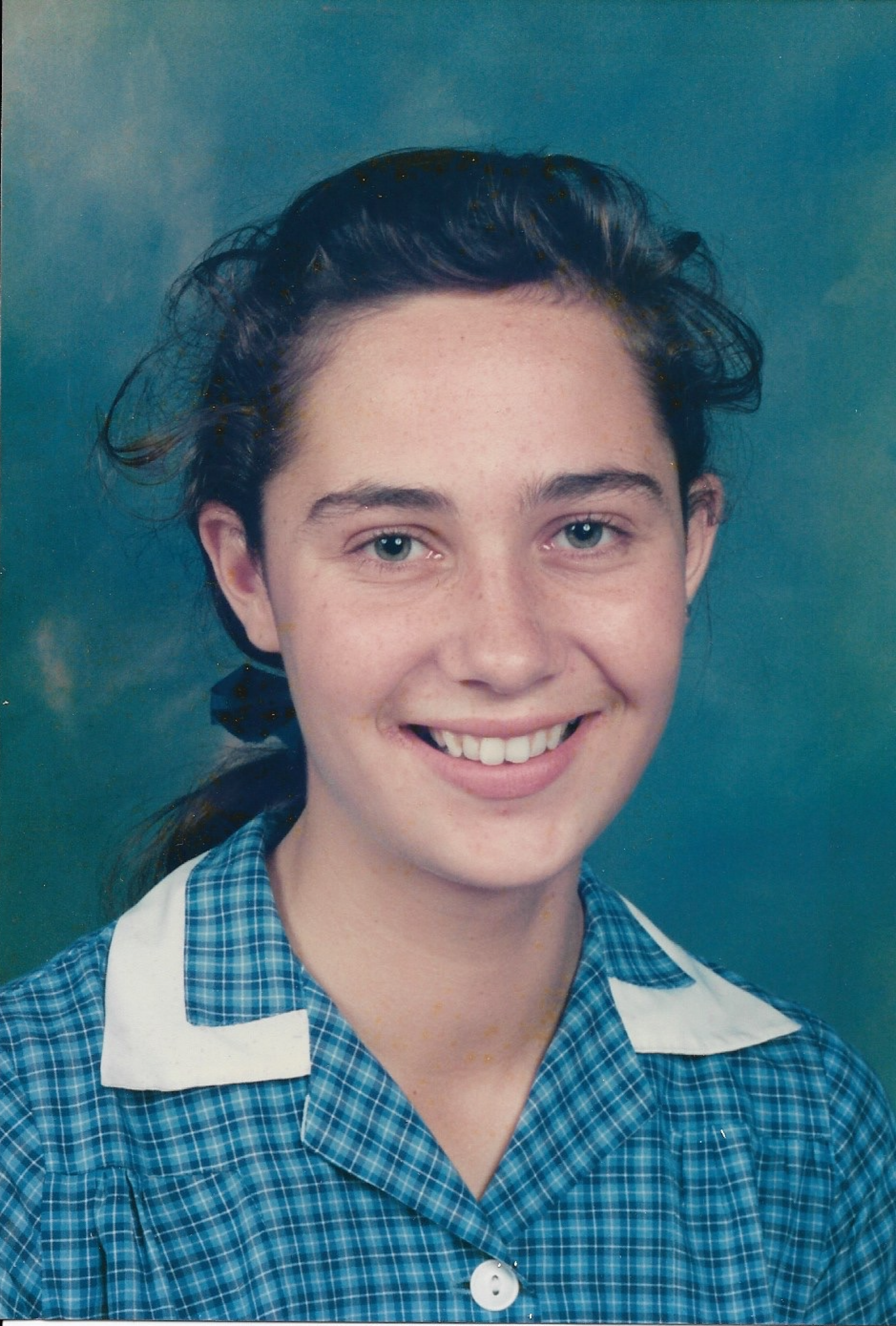 Amanda Smith (1993)
OLA Chapter Relations Portfolio
Amanda Smith (1993)
OLA CHAPTER RELATIONS
After finishing Year 12, Amanda completed a Bachelor of Arts and a Bachelor of Laws at Monash University. She then joined the graduate program at Telstra and spent the next 16 years moving through a variety of sales, management and operational roles.
Amanda has three lovely children, Alice (who started in Year 5 at Lauriston last year), Lucy, 9 and 5 year-old James.
In addition to being a member of the OLA Committee, Amanda also volunteers at Lucy's school where she is School Council President.
Amanda is passionate about Lauriston, (particularly Kirkhope!) and loved the opportunities and experiences the School provided her.
She was inspired to join the committee after having met OLA President Anna Wilson (Murray, 1990) at a previous school. Amanda is also keen to ensure that a strong OLA community continues into the future.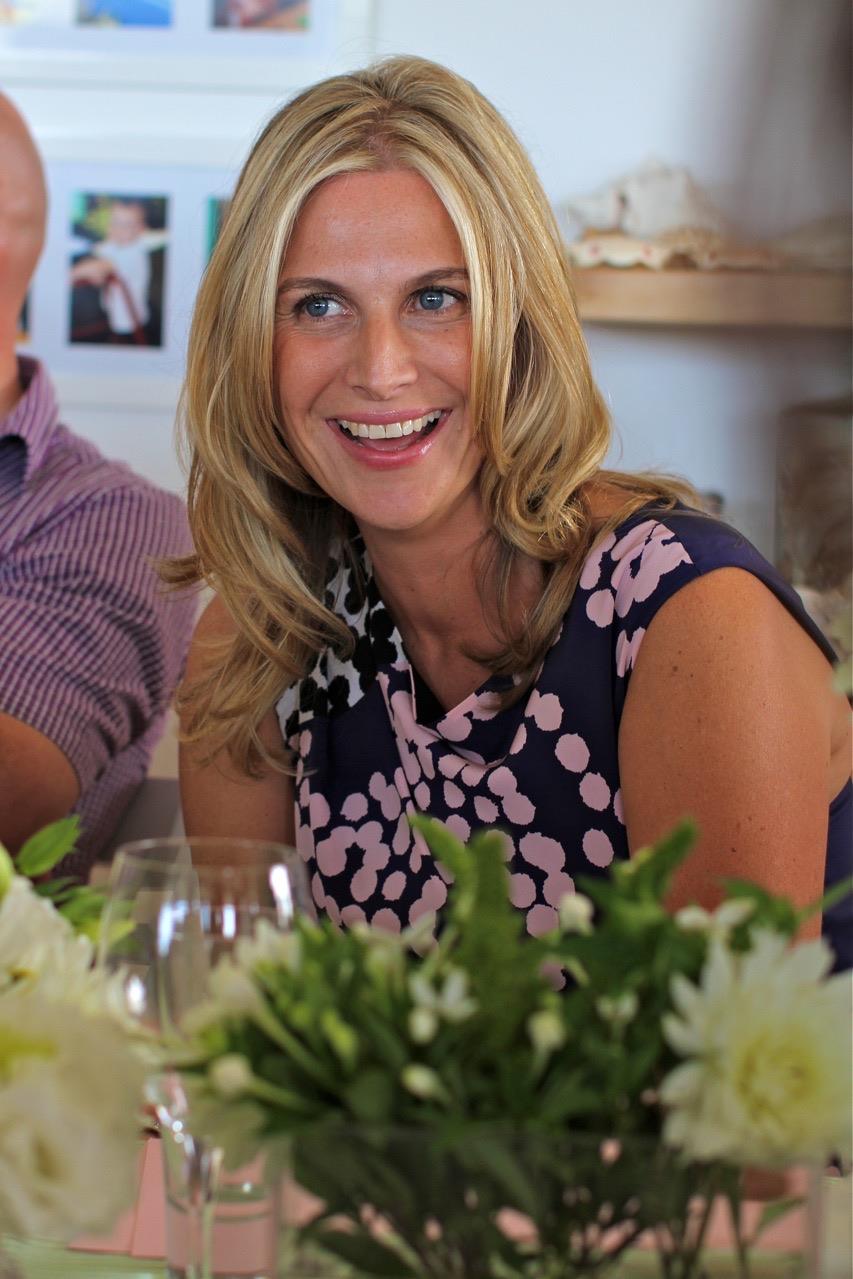 Sarah Smith (1989)
OLA Community Relations Portfolio
Sarah Smith (1989)
OLA COMMUNITY RELATIONS
After graduation in 1989, Sarah completed a Science degree (Hons) at Monash University and did her Honours year at the Baker Health and Diabetes Institute.
Sarah took the opportunity of travelling overseas after completing her degree and returned home to work in scientific research at Fauldings Pharmaceuticals. During this time Sarah completed a Graduate Diploma in Business Management at Monash, and decided to switch careers to work in the family hotel business.
Sarah has 3 daughters and continues to work part time for the family. Sarah joined the OLA because with three daughters and three nieces currently at Lauriston, she would like to get more involved with the School and help support the growth of the OLA. Committee Roles
If you are an Old Lauristonian and would like to join the OLA Committee, please email ola@lauriston.vic.edu.au with your expression of interest. OLA Portfolio Groups
The OLA Committee recognises the importance of providing wonderful and diverse opportunities for alumnae to stay connected with each other, and to be involved in many ways, with the School.
The Committee focuses on the growth of the following portfolios:
Business Networking
Community Relations
Chapter Relations
Communications
Young Old Lauristonians (YOLs)
If you would like to contribute to the growth of our outstanding alumnae program, please email ola@lauriston.vic.edu.au. Past OLA Presidents
1914-1915 Miss Margaret Irving 1916 Miss Lilian Irving 1917 Miss Daisee Booth 1918 Leura Andrews 1919 Ruby Stewart/Strahan 1920 Mary Barker 1921 Myria Sykes 1922 Beatrice Gilbert 1923 Elizabeth Kirkhope 1924 Enid Gilbert 1925 Amy Syme 1926 Jo Gilder 1927 Daisee Booth 1928 Nora Bowden 1929 Beatrice Gilbert 1930 Mary Kirkhope 1931 Mary Merrifield 1932 Mary Lowe 1933 Betty Thompson 1934 Marjorie Irving 1935 Kathleen Walter 1936 Dorothy Player 1937 Edna Lowe 1938 Dorothy Wellington 1939-40 Jo Cuming (Gilder) 1941-42 Amy Johnston (Syme) 1943-44 Phyllis Matthews (Barkley) 1945-46 Judith Phillips 1947-48 Elsa Hallenstein (Marks) 1949-50 Ida Aitken (Rudd) 1951-52 Elizabeth Kirkhope 1953-54 Edna Wark (Lowe) 1955-56 Mary Halliday (Lowe) 1957-58 Dorothy Steel (Wellington) 1959-60 Elieen McFarlan (Ward) 1961 Gladys Davies 1962-63 Stella Lancy (Ward) 1964-65 June Alenson (Ramsay) 1966-67 Frances Mackay 1968-69 Mary Halliday (Lowe) 1970-71 Lilian Michael (Fitzpatrick) 1972-73 Margaret Sloan (Browning) 1974-75 Wendy Coghill (Foote) 1976-77 Lilian Michael (Fitzpatrick) 1978 Janette Ray (Lee) 1979 Pat Grace 1980-81 Gail Tulloch (Seyforth) 1982-83 Margaret Conigrave 1984-85 Jane Manton 1986-87 Rosemary Matthews (Miller) 1988 Gail Tulloch (Seyforth) 1989 Dinny Downie (Gillespie) 1990-91 Anthea Hone (Milne) 1992-93 Sally Wallis (Mason) 1994-95 Judy Rex (Barrett) 1996-97 Jenny Gaylard (Plenderleith) 1998-99 Helen Gibbons (Officer) 2000-11 Vicki Redwood (Canning) 2012-15 Prudence Barker 2016 Kate Wipfli 2017 Kate Wipfli & Melinda Rea 2018 Melinda Rea 2019 - current Anna Wilson (Murray)